One of the most popular entertainment platforms in the past decade is YouTube. People enjoy their leisure time by watching videos through this reliable platform.
There is a broad collection of funny videos, blogs, documentaries, movies, and more. The amazing feature is downloading YouTube videos and watching them offline.
However, youtube still is not allowed to download videos for offline access because, for that purpose, you need a premium account.
Many people try to find a reliable and efficient downloader, so here we will provide you with a solution that can fulfill your requirements.
Most of the time, Mac users face difficulties downloading youtube videos and trying to find the best youtube downloader.
So here you will get the best video downloader for youtube and learn how to watch on Mac. Let's dig into it.
4K Video Downloader for YouTube
4k video downloader is one of the best youtube downloaders that allows you to download high-quality videos.
It does great work through a straightforward process, get the URL link, and paste it into the 4k video downloader. 4k downloader has a smart mode that lets you download videos in a single click by fast downloading.
Moreover, the subscriptions feature provides the newly uploaded video from your subscribed channels. It supports mp3 audio format and mp4 video format.However, one drawback is that an editing or converting option needs to be available.
Otherwise, it is easy and free to use for Mac too. The trial period is unlimited and could be upgraded to the premium version. It is compatible with Linux, Mac, and Windows.
YTD YouTube Downloader
YTD downloader is another best video downloader and is famous for Mac. With this downloader, users can explore and download without the test of getting unfamiliar with the interface.
It works like other Youtube downloaders but has the additional feature of converting videos to multiple formats and cutting them to your favored length.
One of the most prominent features is that it is a helpful and simple application. It is compatible with multiple websites like Facebook, Youtube, Dailymotion, and Bing with high definition collection. It works great for Mac, so you can use it smoothly.
Downie
Downie is a perfect choice for downloading YouTube videos of the best quality. This software lets you download media content from over 1000 websites like YouTube, Facebook, Vimeo, and Instagram.
No doubt, the supported platform is growing rapidly, but Downie youtube downloader is the best one that downloads videos without even launching the website.
It has a built-in search feature that helps you to search in the app bar. The browser extension of the software also facilitates the download process. This software is easy to use and is considered the most versatile application.
Fastest YouTube Downloader
The fastest YouTube downloader offers both a free and pro version for Mac. Users get a high-speed download of YouTube videos in a paid version.
This video downloader for Youtube also supports other websites like Yahoo Downloader and Dailymotion.
In this video downloader, more than 30 video formats are available. It is compatible with Mac and supports the websites YouTube, Dailymotion, and Yahoo downloader.
Xilisoft video downloader for YouTube
If you are looking for an ad-free downloader, then Xilisoft is the best option. You can download Youtube videos using this software in any format like Mp3, 3GP, and FLV.
Not only this but by using this software, you can extract mp3 sound from YouTube videos. The supported browsers of this software are Safari, chrome, opera, and Firefox.
There are high-resolution videos available in 720p, 1080p, and 4K. The supported websites for this software are Metacafe, Blip, and YouTube.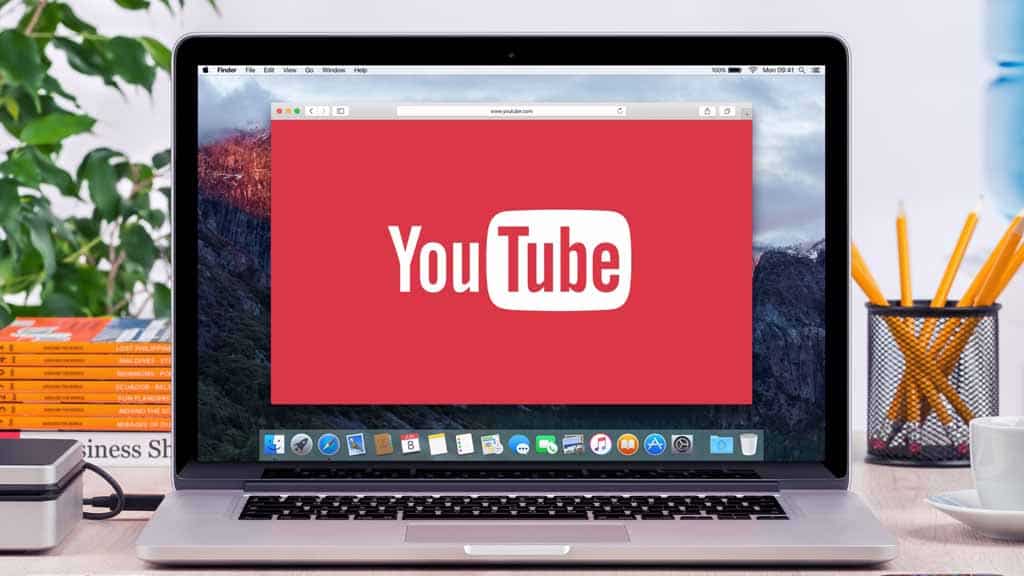 Airy YouTube Downloader
One of the most popular downloaders is Airy, which offers full 1080P, 4K, and 8K ultra HD videos from YouTube.
You can get video in multiple formats like mp4, 3GP, WebM, FLV, etc. This software can download a collection of albums for users.
Yes! You can save and download the complete playlist from YouTube. Besides, it gives you a pause and resumes the download feature. This software only works for downloading videos that are associated with YouTube.
MacX Youtube Downloader
Mac X is another best YouTube video downloader for Mac Pro, MacBook Air, and iMac, regardless of Mac OS X, macOS 10.12, 10.13, 10.14, and 10.15.
This tool helps you to save videos from popular platforms like Dailymotion, Facebook, Vimeo, and other multiple hosting websites.
You can download multiple resolutions in the premium version like 720p, 1080p, 2k, 4k, and 8K. The most preferred software for these videos is WebM and mp4.
It has a smooth interface which is easy to use. It could be a definitive decision to download well-known recordings and music at a quick speed.
5K Player
Among so many video downloaders for YouTube, 5K is an outstanding, free application that works immaculately on the Mac framework to download recordings and motion pictures in WebM, 3GP, and MKV.
Moreover, it underpins the video goals from 360P to 8K. It allows you to download truly elevated goals recordings. This one is best for those who want to download long clear recordings like movies and narratives.
iTube Studio for Mac
Let's talk about the iTube Studio YouTube downloader, which is pretty useful and helpful. It is incorporated with multiple helpful functions like video downloading, recording, converting, and transferring in one single tool.
In a private mode, you can use it to download videos covertly. iTube Studio allows you to record videos from Hulu, Netflix, iTunes, BBC iPlayer, and many more.
VideoProc Converter
If you need to download the stuff in bulk in 4k HD quality for free, VideoProc is an excellent choice. The built-in downloader is simple to use and quick.
You simply paste and analyze the URL video, select the format, and click on the download button to save the files of the preferred folder. Moreover, it downloads videos with subtitles and also records live streams.
Moreover, you can download videos by merging, cropping, rotating, cutting, and converting them to format MP4, MOV, AVI, MP3, M4A, OGG and FLAC, iPhone, Android, and so on.