Kathryn's full name is Kathryn Elsbeth Erbe. She is an American actress. She was born in Newton, Massachusetts in the United States. Born on 5 July 1965 and now she is 57 years Old.
Her best known role is Shirley Bellinger in the series Oz on HBO channel, and also Alexandra Eames in Law & Order: a spin-off of Law and Order and in Criminal Intent.
Full name
Kathryn Elisabeth Erbe
Profession
Actress
Active year
1989-present
Date of Birth
5 July 1965
Spouse
Terry Kinney

Married 1993

Divorced 2006

Children
2
Education
New York University
Net worth
$8 Million Dollars
Early Life
She was born in Newton, the City of the United States. She was born on 15 July 1965. And now she is about 57 years old.
Her parents' names are Richard Erbe and Elsbeth. Her father was a researcher of genetics. And she completed her graduation from the University of New York in 1989.
Personal Life
She was married to Terry Kinney who was also an actor and theatre artist. Both of them married in 1993. Both of them have two childrens. They welcomed her daughter Maeve Elsbeth Erbe Kinney on 26 October, 1995.
And their son Carson Lincoln Kinney on 15 October,2003. But unfortunately the marriage did not work out and both of them divorced in 2006.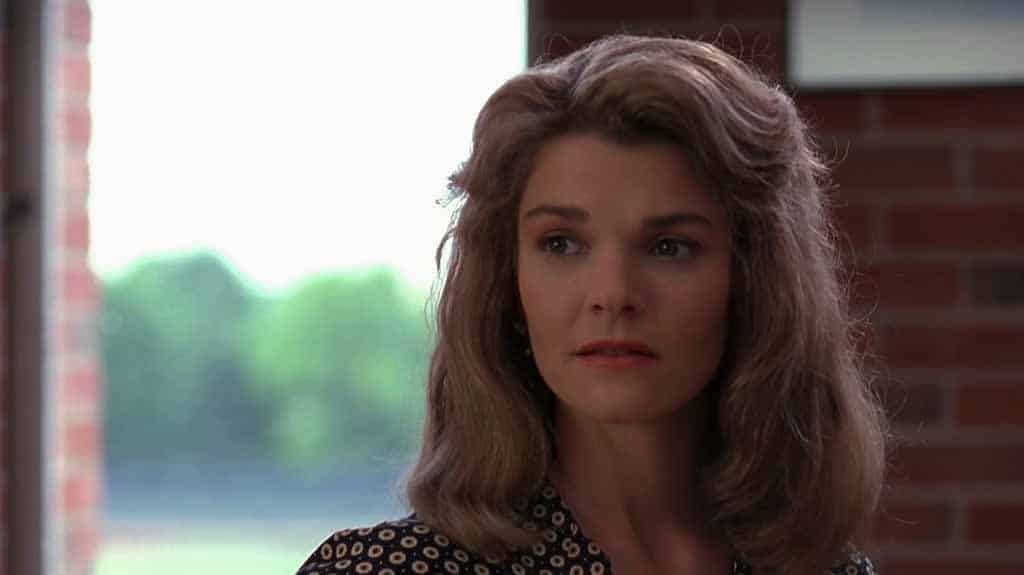 Career
While studying she was offered her first role as the daughter of Lynn Redgrave's character in the Chicken Soup sitcom.
After that she became a member of steppenWolf Theatre Company and worked on their projects. The project's names are Curse of the starving class, A streetcar Named Desire and The Grapes of Wrath.
She won the Tony Award for playing the role of Mary in the project The speed of Darkness. After that she had done many projects some of them are listed below:-
Rich in Love, What about Bob?, The Addiction, Dream with the Fishes, Entropy, The Runaway, 3 Backyards, George Wallace, Love from the Ground zero, Stir of Echoes, Mother's House, The love Guide,  Mistress america, Worst Friend, The Good House, Assassination Nation, Alex Strange love these are the film in which she worked.
While talking about her Television Career projects she played a number of roles like in 1989, Patricia Reece in Chicken Soup.
In 1997 Rita Hale in Homicide: Life on the Street. Shirley Bellinger in the series Oz from 1998-2003 this drama contains 13 episodes. Her role Det.
She had also done Theatre in her career. She has done roles in The Grapes of Wrath, A Month in the Country, The Speed of Darkness, The Father, Afghanistan, Zimbabwe, America, Kuwait, and Checkers.
Net Worth
As she is a famous actress she has gained her income from projects done in Films, Dramas, and Theater. She has a net worth of $8 Million Dollars.
Physical Appearance
Her height is 5 feet and 2 inches, she has a weight of about 55 kg. Her body measurements are 35-25-36 inches.
She has beautiful Hazel eyes and light brown hair. Her shoe size is 7 US. And the dress size is 6 US.
Conclusion
Kathryn Erbe is an American actress. She has many famous roles like Shirley Bellinger in the series Oz. And Alexander in Law & Order.
She was born on 5 July 1965. And now she is 57 years old. She has done many projects and is a very well known actress. Her net Worth is $8 Million Dollars.