Xavier López Rodríguez better known as "Chabelo".On February 17, 1935, he was born and brought up in Chicago, Illinois, United States. He is a renowned Mexican American actor, comedian, television presenter, and children's music singer.
He has been contributing to the television screen for over sixty years. He has participated in more than thirty motion pictures and recorded multiple musical albums. Furthermore, Xavier also has produced several shows like La Cuchufleta and La Güereja Quiere Más.
Quick Facts and Body Statistics:
Full name: Xavier López Rodríguez (Chabelo)
Date of birth: 17 February 1935
Place of birth: Chicago, Illinois, United States
Age: 87 years (As of 2022)
Horoscope: Aquarius
Nationality: American
Height: 6 ft 3 inches or 192 cm
Weight: 80 kg or 176 lbs
Occupation: Television presenter, Actor, Comedian, Singer
Instagram: @chabelooficial
Twitter: @chabelooficial
Net Worth: $19 Million
Spouse/Girlfriend: Teresita Miranda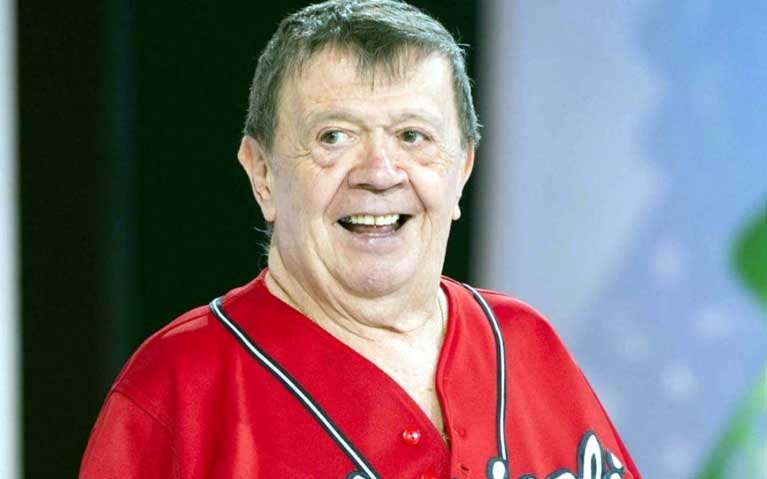 Further details about Chabelo
Xavier López's career started when he met a famous couple of actors named "Panseco y Gamboa" who worked on radio, and Gamboa (Ramiro), who worked on TV. Both were already recognized in Mexico, and they guided Xavier through the basics of the television industry.
He was first hired as his "Chabelo" character as spokesman of Pepsi Cola, for which he toured all over North and South America.
After the contract, Xavier was hired for another show in New York City and ending up traveling the US for six months with Tongolele.
After completing the tour, he negotiated a return for a half-hour daily show on television.
Also, he appeared as "Panchito" in Cantinflas film El Extra in1962.
However, his most famous TV show was En Familia con Chabelo, which was transmission every Sunday morning on Televisa's Canal de las Estrellas.
Accordingly, the famous morning program was mainly for children, which consisted of challenges with people from the audience, gifts, and exciting games.
The show was a huge success, and on December 30, 2012, the show was awarded a Guinness Record for its 44 years of continuous broadcast.
Additionally, he was awarded another Guinness Record for playing the character for around 57 years.
On November 27, 2015, he announced via YouTube; the Long-running Mexican TV show would air its final show on Sunday, December 20, 2015. The show ended after 47 years.
He has recorded more than thiry albums including "Mamacita, ¿Dónde Está Santa Claus?" (Celia Cruz), and "Mamá Mamá" (Tania Libertad).
Xavier is happily married to Teresita Miranda. The couple tied the knot in 1969. His partner is a very private person; thus, nothing much is available about her personal life and kids.
His net worth is estimated at 5 million dollars, including his assets, income, and money. Xavier's primary source of income is his career in the entertainment industry as an actor, comedian, and television host.
Xavier is active on social media: he has 20k followers on Instagram with only 3 posts and 94.5k followers on Twitter.