Even though the trailer for Nope was released on February 13, 2022, horror enthusiasts have been raving about it ever since. The iconic Jordan Peele wrote, directed, and produced this film.
It is his next substantial film intended to provide an experience that will haunt his audience for a long time. 'Nope' follows the eerie tale of a small Californian town that witnesses an inexplicable and terrifying event amid a storm.
Daniel Kaluuya and Keke Palmer will play the movie's lead roles. As of July 22, 2022, Universal Pictures will release the film in theaters across the country.
Whether you are looking for some more bone-chilling films to watch so you have something to look forward to before you watch Nope on the big screen or you are trying to find some enjoyable movies to watch after you have seen the movie, add these similar dark films to your watchlist for a genuinely terrifying experience.
1. Get Out (2017)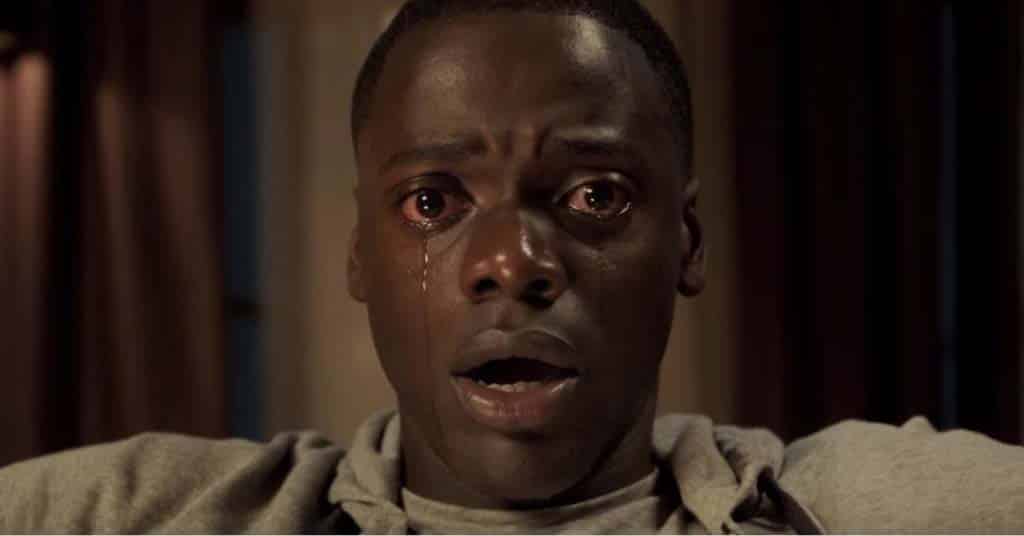 Jordan Peele made a name for himself in the horror genre with his 2017 movie Get Out. This film won an Academy Award for Best Original Screenplay and established him as a respected director. In the film, Kaluuya, who will appear in Nope, will play Chris Washington, a white man dating a black woman, Rose Armitage (Allison Williams).
Chris is a bit nervous about the potential for racial prejudice on the part of the white family members. Although he is surprised by the open arms her parents and the white-dominated community extended to him, he remains wary. Rose decides it's time for Chris to meet her family. Nonetheless, everything is not as it seems. Chris soon finds himself faced with the urgent need to… let's put it this way, leave this place as quickly as possible.
2. Us (2019)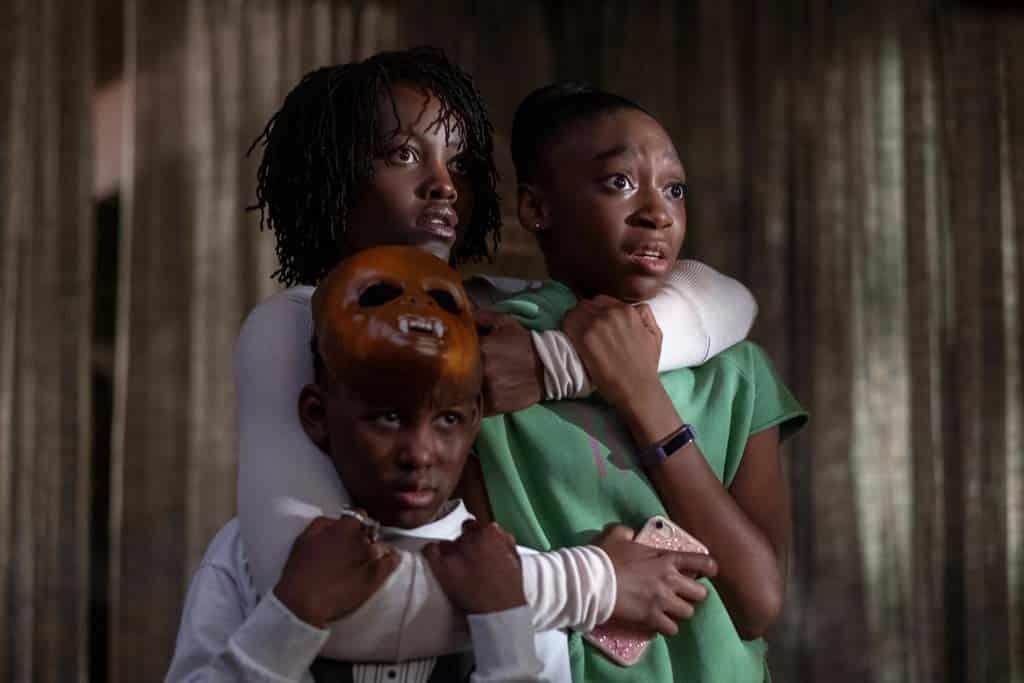 Jordan Peele is also responsible for the 2019 horror movie Us, which was also written and directed by him. As Adelaide and Abraham Wilson, Lupita Nyong'o, and Winston Duke star in the film as the happily married couple. They are looking forward to a family vacation with their two children.
It turns out that the Wilsons' beach trip turns sour for them; however, when they find themselves amid a hunt by another family with a disturbing characteristic – these people look, sound, and think just like the Wilsons do. As a result, there will be a dangerous battle between the Wilsons and their dark and feral rivals.
3. Candyman (2021)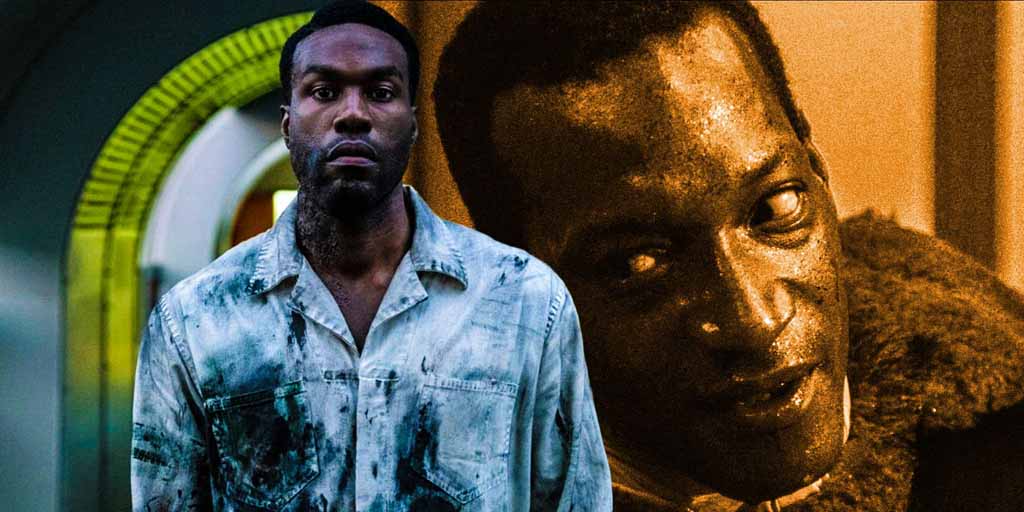 In 2021, Nia DaCosta will direct the movie Candyman, a direct sequel to the 1992 movie Candyman. This is the fifth movie in the Candyman franchise, written and produced by Jordan Peele.
The film's events took place in Cabrini Green, where the events were filmed. Yahya Abdul-Mateen II plays Anthony McCoy, a photographer who moves to Cabrini Green during the 1992 Candyman film's events.
As a result of hearing about a deceased man with a hook who gives candy to children, McCoy becomes determined to make the Candyman legend his next artistic endeavor when he is told by a local (Colman Domingo).
As he has no idea how dangerous a forbidden name is, he does not realize just how harmful it can be for him.
4. Black Box (2020)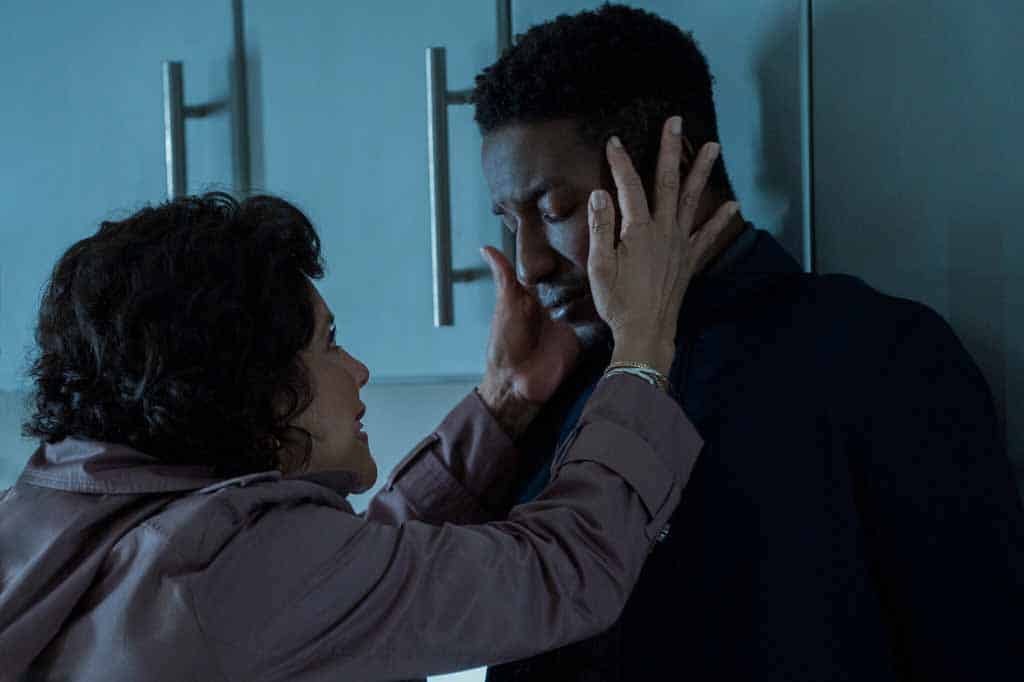 As a Blumhouse Television film and part of the Welcome to the Blumhouse collection, Black Box was directed by Emmanuel Osei-Kuffour Jr. and produced by Jason Blum. As another horror film with a sci-fi twist, Black Box is another horror film that has a sci-fi twist to it.
Nolan Wright (Mamoudou Athie) is a young man who struggles to cope with life's day-to-day realities because of his crippling amnesia. The neurologist Dr. Lilian Brooks (Phylicia Rashad), sought him out when the authorities threatened him with losing custody of his daughter due to his disability.
With the help of her particular machine, the black box, and her coaching voice, she helps him to dive deep into his mind. This will enable him to retrieve the memories that he had lost. Upon reaching the site, Wright discovers a shocking discovery that shakes him to the core.
5. The Mist (2007)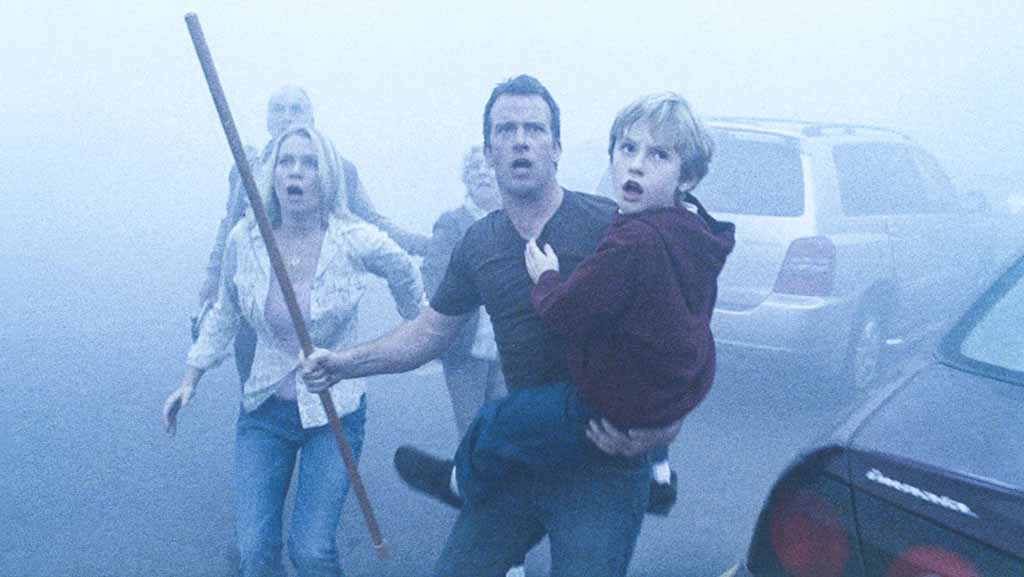 Frank Darabont directed and wrote The Mist, an adaptation of Stephen King's novella of the same name, published in 2007. The film was released in 2007.
A mist shrouds the world outside the supermarket when a group of strangers is forced together. As people attempt to venture through the fog, they are brutally killed by monsters as they encounter it and try to launch through it.
In the film, Thomas Jane plays David Drayton, one of the trapped customers in the store. He has to protect his son, Billy, from the hysteria that ensues among the panicking customers as they are trapped inside the store.
6. Antebellum (2020)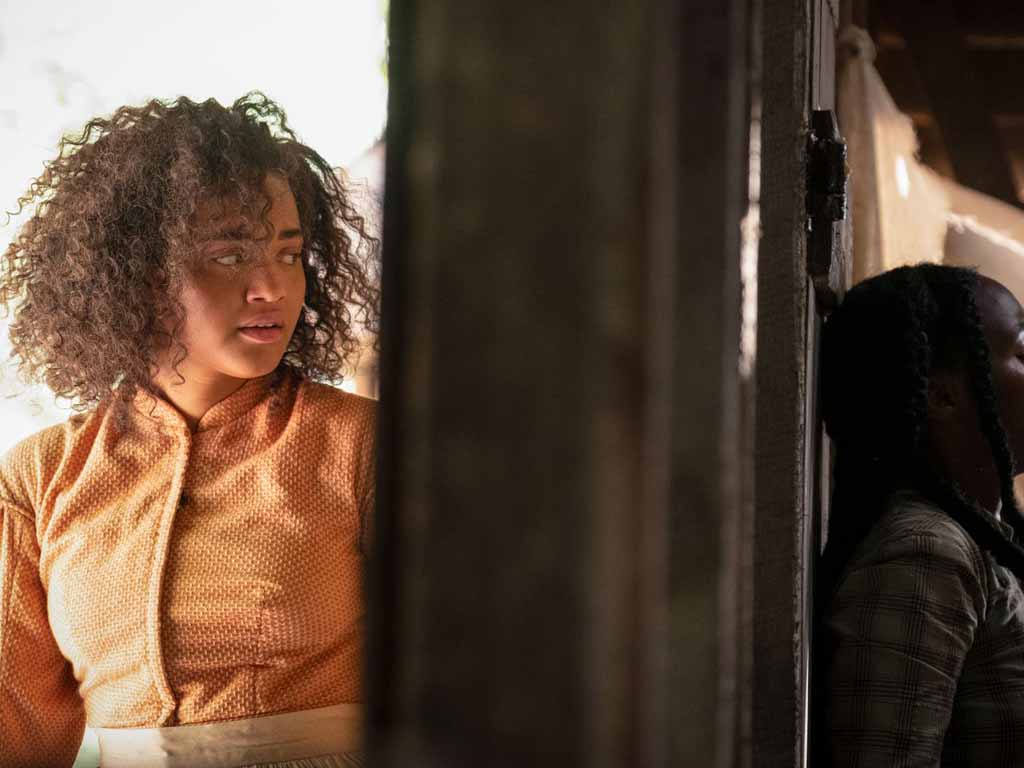 Janelle Monáe plays the role of Dr. Veronica Henley. She finds herself in an entirely different world when she wakes up and in a parallel universe.
As soon as she is thrust back in time, she finds herself held as an enslaved person on a Southern plantation run by Confederate soldiers. This transports her success in the present to her imprisonment in the past.
Due to her race, she is enslaved to the horrors of slavery, and in order to escape the nightmare of slavery, she will have to use all her wits. In Antebellum, Gerard Bush and Christopher Renz had the opportunity to make their directorial debut.
7. Ma (2019)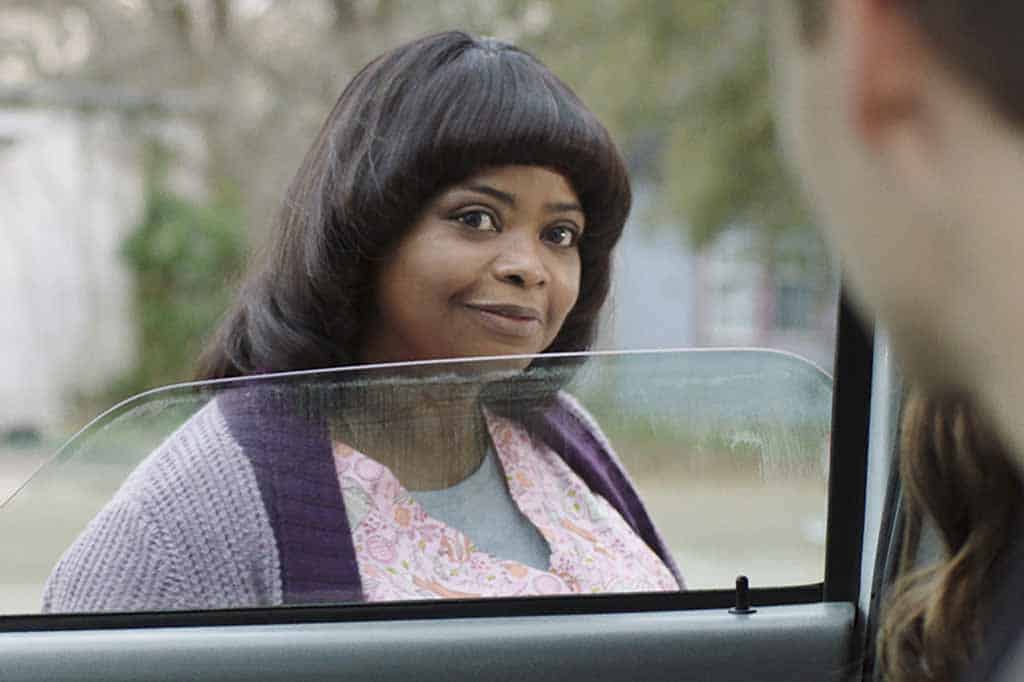 Octavia Spencer's portrayal of Sue Ann, played by Octavia Spencer in the 2019 Blumhouse horror film Ma will spellbind audiences. A group of teenagers is reluctantly buying alcohol for Sue Ann, also known as Ma, in the community because she doesn't want to be a problem.
After that, she invites the kids to use her basement as a safe and secret party place. At this party, they can drink and enjoy themselves without being caught by any authorities.
However, Ma's innocent gesture becomes sinister when she becomes possessive of the time she spends with the children and becomes unable to let go. Ma seems harmless to the teens, but at the same time, they suspect that she isn't what she appears to be.
8. Colour out of Space (2019)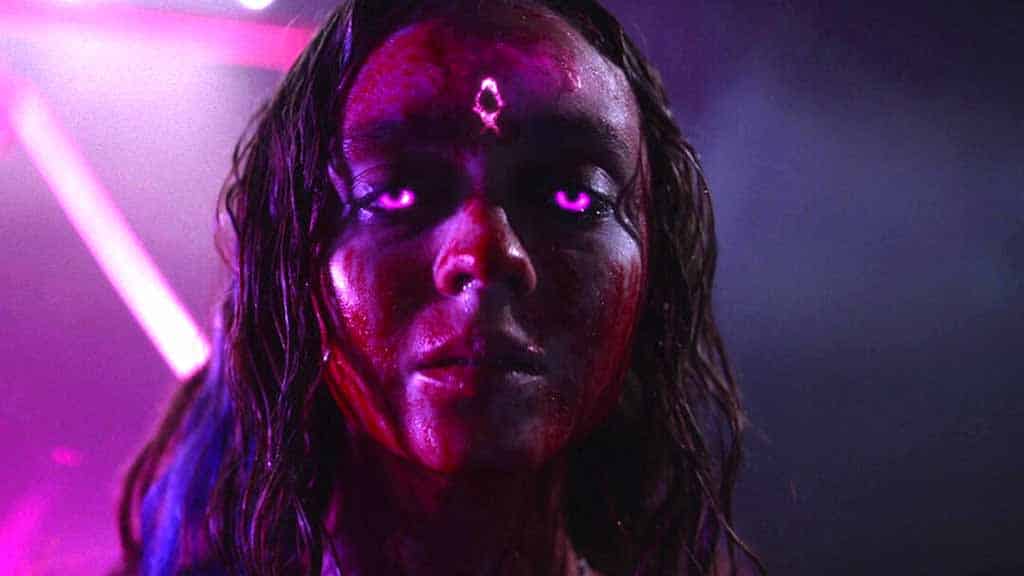 Stanley made a comeback to the film industry with Color Out of Space. This is the 2019 horror film based on the H. P. Lovecraft story of the same name, which was released in 1947.
Nicolas Cage plays Nathan Gardner, the patriarch of the Gardner family, that moves to the idyllic farm he inherits from his father. On the night of the 16th of April, a colorful explosion of light accompanied by a meteor crash on the couple's property disrupts their peaceful existence.
Despite this, even though they are unaware of the devasting effects the extraterrestrial matter is beginning to have on all living things, the family and the nearby town eagerly investigate the extraterrestrial matter.
9. In the Tall Grass (2019)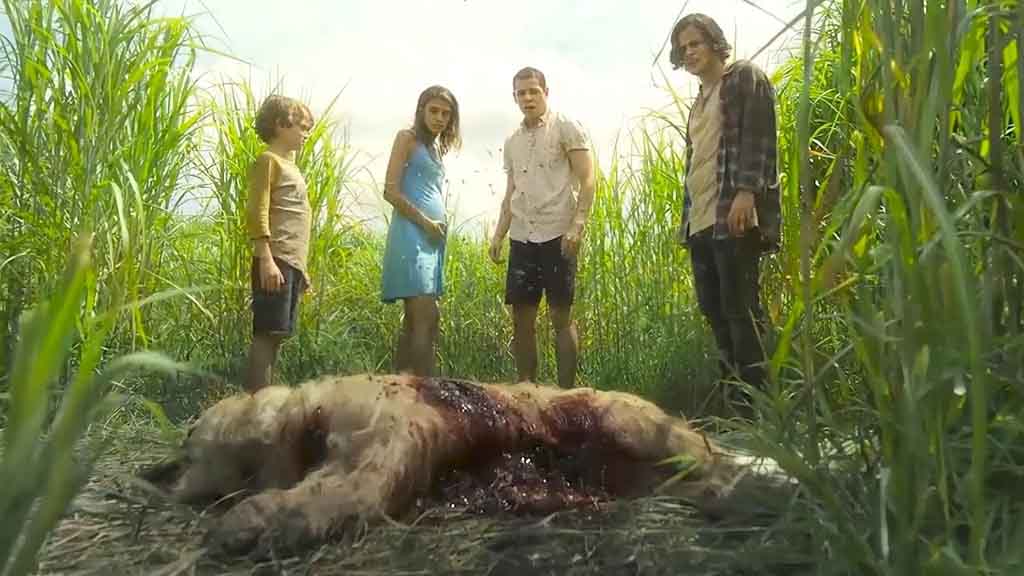 Taking their cue from Stephen King's and Joe Hill's novella of the same name, In the Tall Grass follows a group of people as they try to find their way through a field of grass while they get lost.
Laysla De Oliviera and Avery Whitted, playing sisters and brothers, enter the area when they hear a boy pleading for help. There is a separation between the siblings, a shift in the weeds, and time moves strangely. An evil force is likely lurking among the grass or even within nature.