To provide medical services to the patients, the providers must get them credentialed, which implies that they must enroll and attest themselves to the insurer's network and be authorized.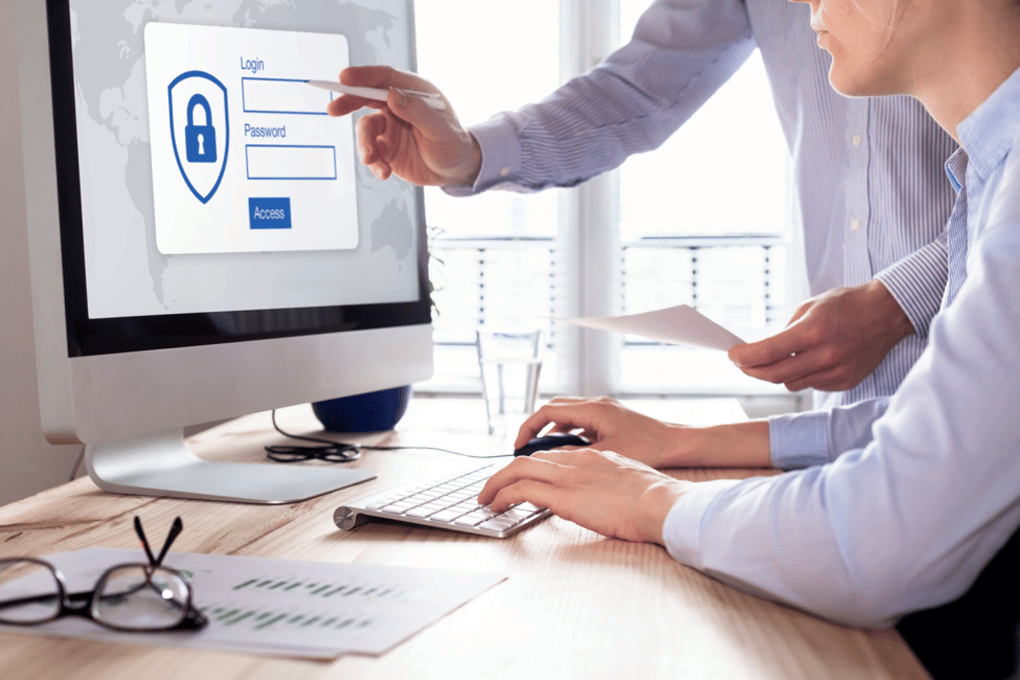 Medical credentialing services verify that the provider is qualified and experienced to meet the standards for delivering the best medical services. In medical credentialing following things are verified by the insurers or the payers:
Education
Medical Training
License
Experience
Certifications
Affiliations
Malpractice
Adverse clinical occurrences
The credentialing process is very complex and time-consuming, and without credentialing, payers or insurers may delay or even refuse to pay. It may affect medical practice's financial situation, which is why many outsource these services to companies like U Control Billing. It is the best medical billing company in the country, and they have the best medical transcriptionists who provide the best medical transcription billing.
There are several steps involved in the process of Medical Credentialing:
Here are some of the most common steps that are involved in the process of medical credentialing:
Identification of the Required Documents
Every payer or insurer requires different sorts of documents for the process of medical credentialing. To be credentialed on time by the insurers, one must apply with accurate and complete records. Missing documents might delay your approval for weeks or months, and this is why one should identify and list the documents the insurance providers require.
Here are a few of the documents that an insurance provider needs:
Name
Social security number
Demographic information
Education and training
Residency information
Proof of licensure
Career history and experience
Specialties and patient focus
Claim history
Proof of insurance
Most of the time, this sort of information is provided in the resume of the medical provider, and one needs to ensure that they are accurate and complete!
Check the Accuracy of the Information
When you fill out the applications and collect the required documents, ensure that both the information on the application and the documents are accurate and high-quality. You should take these steps should take To ensure accuracy and quality before applying:
Perform a background check
Verify education, license, certificates as well as reputation from the following organization:
The American Medical Association (AMA)
The Educational Commission for Foreign Medical Graduates Certification (ECFMG)
The American Board of Medical Specialties
Re-evaluate the credentialing, privileges, and insurance claims history.
Mention any sanction if recorded with the Office of Inspector General (OIG)
There should be no errors in submitted information as it may cause issues.
As soon as you assemble and verify the above documents, you can present them to the organization that determines whether or not the privileges be granted to the new provider. It should be noted that this information is essential in medical credentialing.
Manual Verification vs. Alternative Methods
There is an option for every medical facility, and they can manually verify provider information or use any other method. Some medical practices credentialing in an old-school way involve emailing or calling medical schools, the American Medical Association, and other institutions to ensure the data on the provider's resume is accurate and authentic. This credentialing takes a lot of time and effort and delays the process even more.
Medical Credentialing software
Many software solutions help automate medical credentialing services by cross-referencing the medical provider's resume and the information on the application with AMA profiles, medical schools, and OIG.
Outsourcing from a medical billing company
If your medical staff and administrative staff are busy and do not have time for credentialing, outsourcing is the best option for you. Many companies provide medical credentialing services to medical practices' precious time and money.
You can move to the next step as soon as it is ensured that you have accurate information.
Completing the CAQH
Many medical insurance companies want to partner with only those medical practices credentialed by Council for Affordable Quality Healthcare (CAQH). As soon as a medical practice fills out an application to partner up with a medical insurer or payer, they provide the training with a CAQH number and an invitation to apply.
You can complete the CAQH application online and on paper. If you print the application on paper, it will be about 50 pages. It is better to fill out the form online because otherwise, the staff of CAQH will have to re-enter all the information manually on the computer. If there's incomplete information, credentialing will be delayed.
Be ready for re-attesting after the initial submission of the application. The process of re-attestation has to be done four times each year to maintain the providers' continuous insurance eligibility.
Wait for Verification
The waiting time begins when the documents and applications are assembled and submitted to the insurance companies. It is because they may take a lot of time for approval as the process is lengthy.
Medical credentialing takes around 90 days, but this often exceeds 150 days. In case of serious issues or errors, the credentialing process may take even longer.
Following Up
After the submission, one must not just keep on waiting to hear from insurers for an extended period. For timely approval, it is better to follow up consistently. By contacting and cultivating relationships with the insiders, you can ensure that your application can move promptly without any delays. Contacting via phone instead of email is highly recommended for quick responses. It will also help you to know if all the required documents are submitted.
Recertification
After the above steps are completed, the provider will get medically credentialed. However, the bad news is that it does not imply that they are credentialed forever, and it is because the medical credentialing process continues down the line. Most providers need to be re-credentialed after every three years. A credential software or a medical billing company notifies the provider after three years have elapsed, and it is better to respond on time to such notifications.
Let us wrap the thoughts!
Medical credentialing services provide several advantages to medical practitioners and practices to offer the best patient care and to get ahead of their competitors. The medical credentialing process is very time-consuming and requires a lot of documents and paperwork, bringing many complexities. These complexities can be avoided by outsourcing such services from a medical billing company with experts who can efficiently deal with this process.
By outsourcing medical credentialing services from U Control Billing, you can ensure that professionals are handling all your work, and that is why there will be no delays. With their professionals, your practice will be free from credentialing and therefore focus more on patients and the growth of your medical practice. For further information, visit their website or contact their customer service providers.