From high-level business to home level, all modern life revolves around the latest technology tools. And they can do their business with these technological tools very quickly. And one of these tools is data recovery software. Data recovery software is used to get back data files again on your pc or mobile.
There are hundreds of reasons why you can lose data. In previous days, a person got caught with this problem or lost his data by mistake. Then he has yet to find a solution to his problem. He has to bear his loss because data recovery is a challenging task.
But nowadays, as technology has got much advancement. And these advancements can assist users in several ways. Therefore, data recovery is no more a problem now. Anyone can recover data with the help of data recovery software. You can download free data recovery software to recover your lost data quickly.
Therefore, now many versions of free data recovery software are available in the market. And you will find an excellent solution to your data recovery problem. However, here I will tell you about the top 5 data recovery software with which you can quickly recover your data.
Disk Drill (Windows & macOS)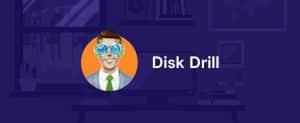 This software is a fantastic app that can recover lost files with ease. Moreover, it will recover data up to 500 MB. Clever Files has discovered this software to support the FAT and NTFS file system. Furthermore, you will see its remarkable features below:
It can recover data by scanning Recycle bin and recover files more amazingly.
It will keep a backup of the files.
It will save a copy of the retrieved file in the previous destination as recycle bin.
This software can conduct the research process with the clone.
Recuva (Windows)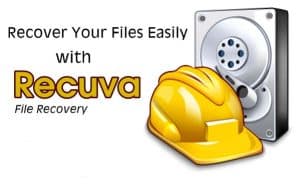 Created by Piriform, Recuva is another best software for recovering deleted files. However, you will better understand its function by reading its outstanding features as explained below:
It can work on hard disks, mp3 players, USB, and memory cards.
You can recover data with all storage devices supporting the files system "FAT and NTFS".
It is installable and portable software.
It is user-friendly, and no sign-in is required for this software.
Restoration (Windows)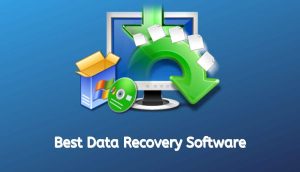 It is a small and free software used to recover your deleted files. It is friendly to use. No complicated steps are required to install it. However, it has low quality compared to other software like Disk Drill because it has standard upgrades. As lastly, they upgraded it in 2000.
However, its main features are as under:
It is very easy to use.
The installation of this software requires no complicated process as you have to click on an Exe File.
It can recover inferior-quality files as compared to other software.
It can produce good recovering results with average recovery speed.
EaseUS Data Recovery Wizard (Windows & macOS)
EaseUS Data Recovery Wizard is an amicable app to recover your deleted files. It has just a three-step process developed to recover lost files. Moreover, this 3-step recovery process may include the following steps.
First, you must select which data you want to recover.
Then you have to choose the location.
Then review the data and select recover.
You can recover data up to 500 MB. Some essential features of this software are as follows:
It can recover data on both internal and external drives.
You can recover data on hard disks, memory cards, USB flash drives, and others.
It is very reliable software to get back your deleted data.
It has an explorer-type user interface.
Pandora Recovery (Windows)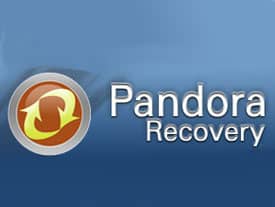 Pandora is also a famous software that includes a wizard, which makes it easier to use. It can also produce reliable results with good quality. However, its main features may consist of the following:
It can recover files from hard disks, memory cards, and any device connected to your system.
It will consist of three steps recovering, browsing, searching, and scanning.
It will show you a list of recovered files.
It can show you the date interval, file name, and file size of recovered files.
You can recover a maximum of 500 MB of data through it.
However, that's all the top 5 best data recovery software with which you can recover your lost data anytime. This software is straightforward to use. And I hope recovering the lost data is not a big problem for you after having one of these.