People always felt the compulsion to document their experiences for posterity. There are many ways to spend hours in private journals.
However, musings and vents on personal weblogs could be replaced by musings, which are known as Blogs. You have online streaming platforms where you can share your life adventures and stories with the world.
Now people are so intelligent, and technology has been developed. They are turning their cameras and sharing their faces in front of the world.
Nowadays, Video vlogging is more common, and there are a wide variety of genres.
For instance, some people just talk about their minds, and some will interview people and talk about their life. People are creating dozens of videos on YouTube every year.
Vloggers are also called YouTuber stars, and here we are talking about sexy YouTubers. Moreover, fitness vloggers show healthy lifestyle vlogs for the good health of the audience.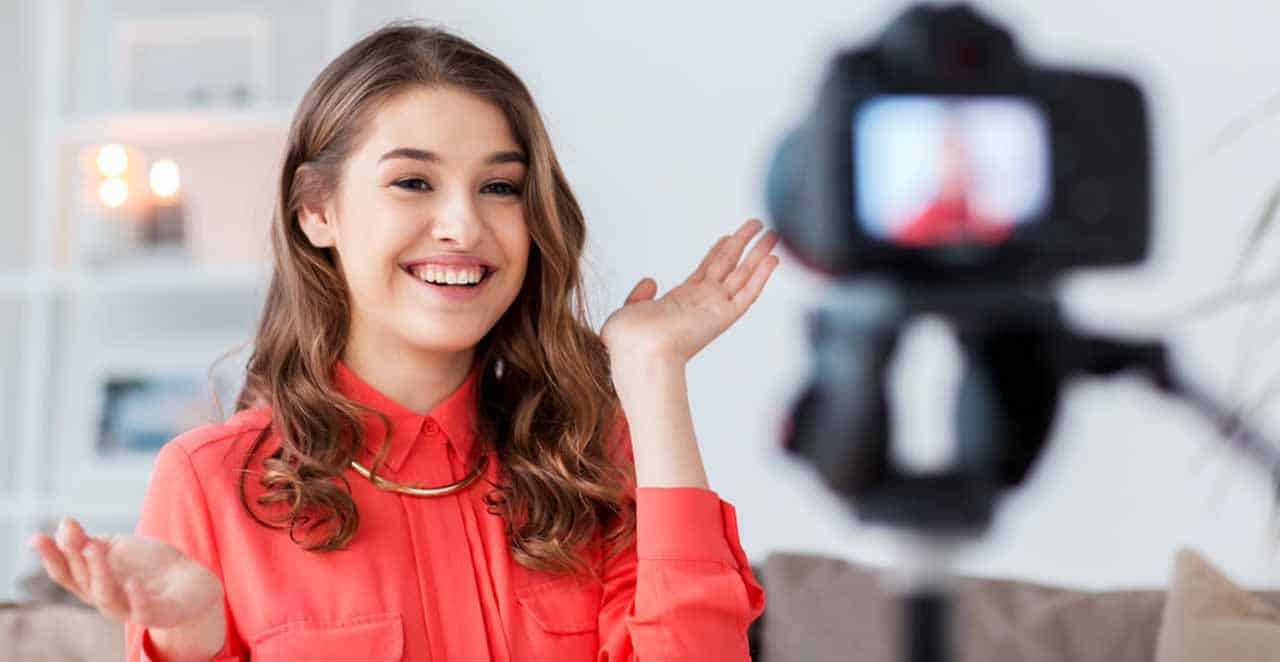 Besides, vlogging could be used for promotion or spotlight to become famous. It is a way to entertain and inform people. YouTuber stars are real-life stars and have millions of viewers or subscribers.
They are the center of attention in their videos and have become popular over time. Youtuber stars got attention, not for only their content, but also other reasons such as some look sexy and gorgeous. Let's see which sexy YouTuber has more subscribers on his/her channel.
There's nothing more alluring than following social media sensations who keep you engaged with not only their talent — but seductive looks and personality also.
From screen to heart, they surely captivate, inspire, and leave an unforgettable impression on the digital world. Now if you'd like to know who are the top 5 sexy YouTubers in 2023 — then we have got you all covered.
In this article, you'll discover every key detail about the famous YouTubers who have been taking the internet by storm with their wit and charisma.
SSSniperWolf (33.6M subscribers)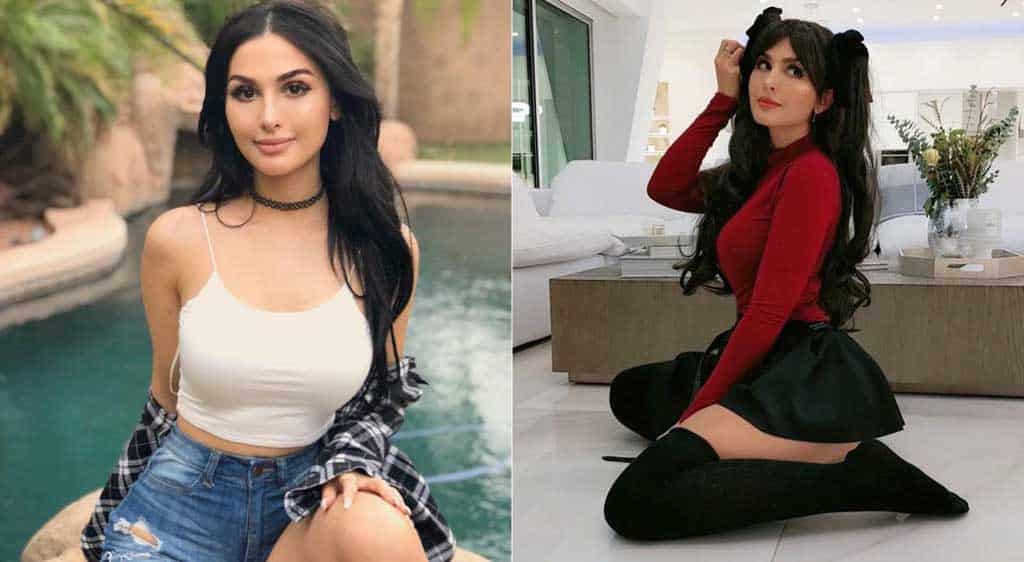 SSSniper Wolf, one of the widely known sexy Youtubers, has been famous for creating interactive videos on gaming and other entertaining content since 2013. Her real name is Alia Shelesh, and she was born on 22nd October 1992 in England.
Although she started studying nursing, she dropped out of college. This ultimately led her to become an influential YouTuber. Her alluring beauty combined with her smart mind, definitely played a big role all along. 
According to SSSniper Wolf's Forbes profile, she has always wanted to show the world that girls can also excel at gaming. It also states that she aims to create content that brings joy and helps people escape from the challenges of everyday life. As her Wolfpack has been growing with millions of subscribers, we must say that she succeeded in achieving her goal very well. 
In addition to @SSSniperWolf, she has another YouTube channel, @Little Lia. Extending her interests — she has been engaging and inspiring us by making reaction, commentary, DIY, and cosplay videos as well. 
Alexa Rivera (13.7M subscribers)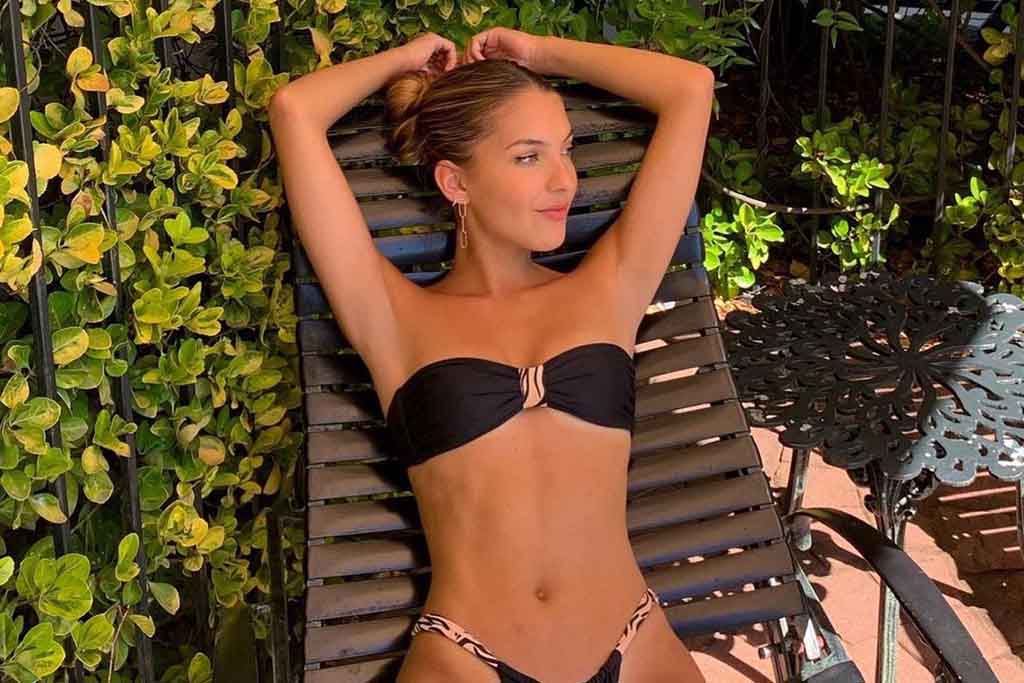 You must have already met (I mean seen) Alexa Brooke Rivera, better known as Lexi Rivera. She is a multi-talented American YouTube vlogger, actress, gymnast, and influential social media personality. 
Don't be surprised after knowing that Lexi has been on YouTube since 2010. It's incredible keeping in view that she is barely 22 years old as of 2023. She has really gained remarkable success and a massive fan following at such a young age. It's all surely thanks to her sexy personality and engaging content. 
Lexi actively posts about her daily life on all social media platforms, including Instagram and TikTok. Her followers span millions! You can explore her social profiles to take a peek at her alluring pictures and day-to-day activities. 
Indeed, Lexi Rivera's journey encompasses a wide range of talents and experiences, all of which contribute to her growing influence and popularity in the digital world. Her ability to entertain and connect with her audience has solidified her status as a prominent figure in the YouTube and social media landscape. Her seductive beauty, for sure, has been adding to it also!
AzzyLand (13.4M subscribers)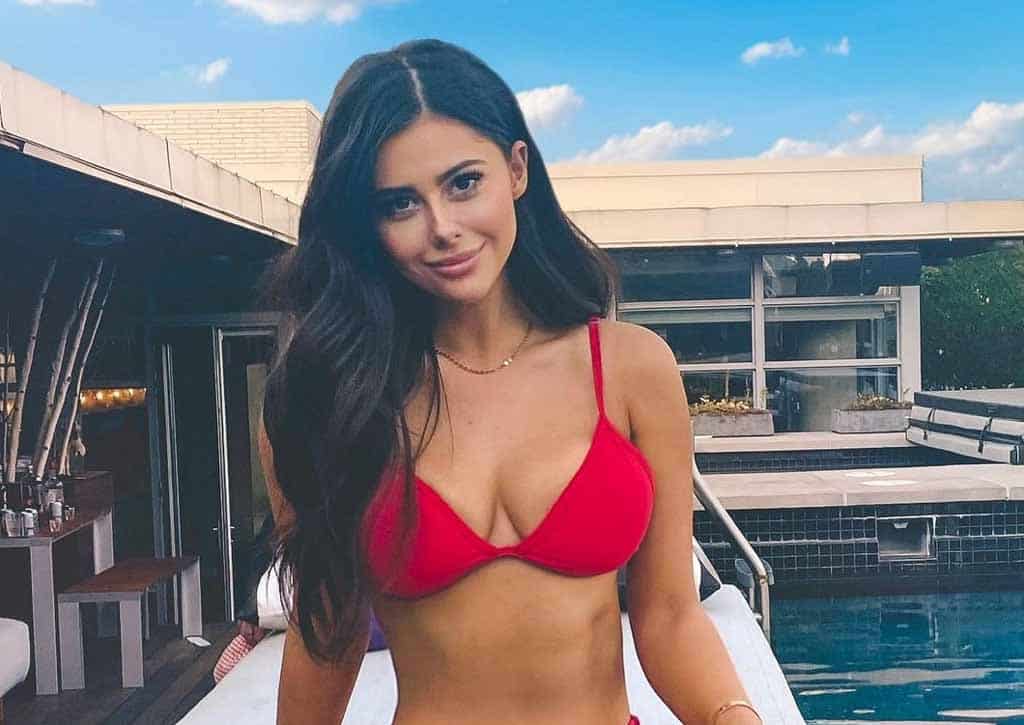 The next person on our list of sexy Youtubers is none other than Azra Bajrami – The AzzyLand.  Rising from a modest background within a low-income immigrant family, Azzy's ascent to success has been nothing short of extraordinary. She has transformed her YouTube venture into a successful business known as Azzyland Productions Inc. Yes — she is a founder and CEO! 
In 2019, she remarkably secured a spot among YouTube's top 10 most-viewed creators on a global scale. As one of the most-watched and, of course, sexy Youtuber — Azzy has not only shattered barriers but also exuded empathy and a commitment to promoting positivity, kindness, and self-expression through her engaging content.
Her content spans a diverse range — including immersive gaming experiences, entertaining reaction videos, captivating vlogs, and exciting collaborations with esteemed artists like Doja Cat and DJ Marshmello.
You'd be surprised to know that Azzy's impact extends beyond the digital world. She has dedicated herself to numerous charitable endeavors. Her philanthropic contributions have surpassed the $1.1 million mark, benefiting various causes close to her heart. 
Jenna Marbles (19.7M subscribers)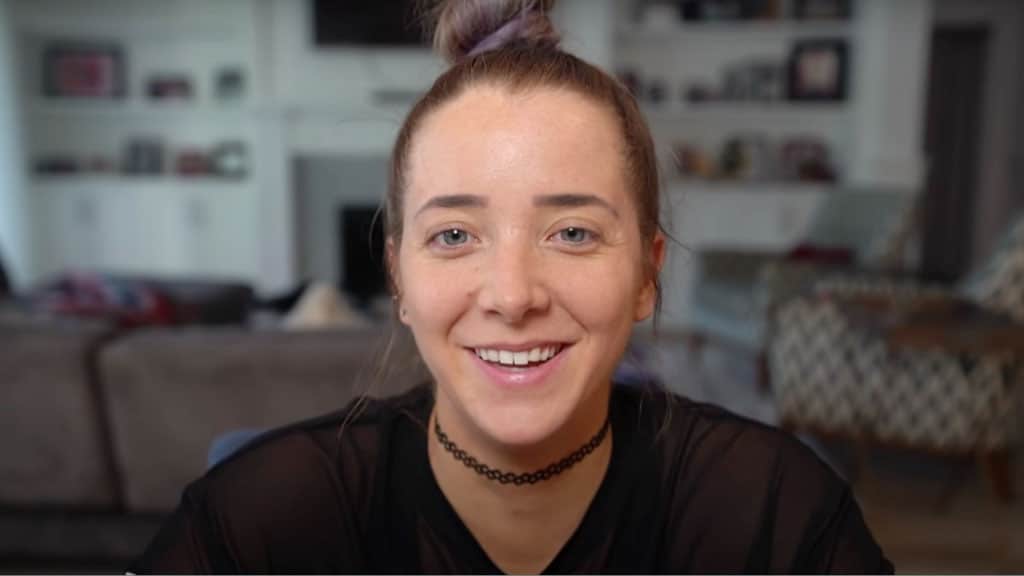 Jenna Marbles, whose real name is Jenna Mourey, started her YouTube journey on 2010 with her refreshing blend of comedy and authenticity. Unfortunately, back in 2020, she chose to step away from the success she had gained over the years. But still, she is considered one of the top sexy Youtubers of all time!
While Jenna's content ranged from beauty and lifestyle to random musings, it was her unapologetic approach to self-deprecating humor that kept the audience engaged. 
Forget not that Jenna's allure extended beyond her physical appearance. It was her unique ability to embrace her flaws and imperfections that made her relatable to millions of viewers around the globe. Through her candid and often silly humor, she encouraged her followers to embrace their own quirks and find humor in life's everyday challenges.
CaELiKe (15.6 subscribers)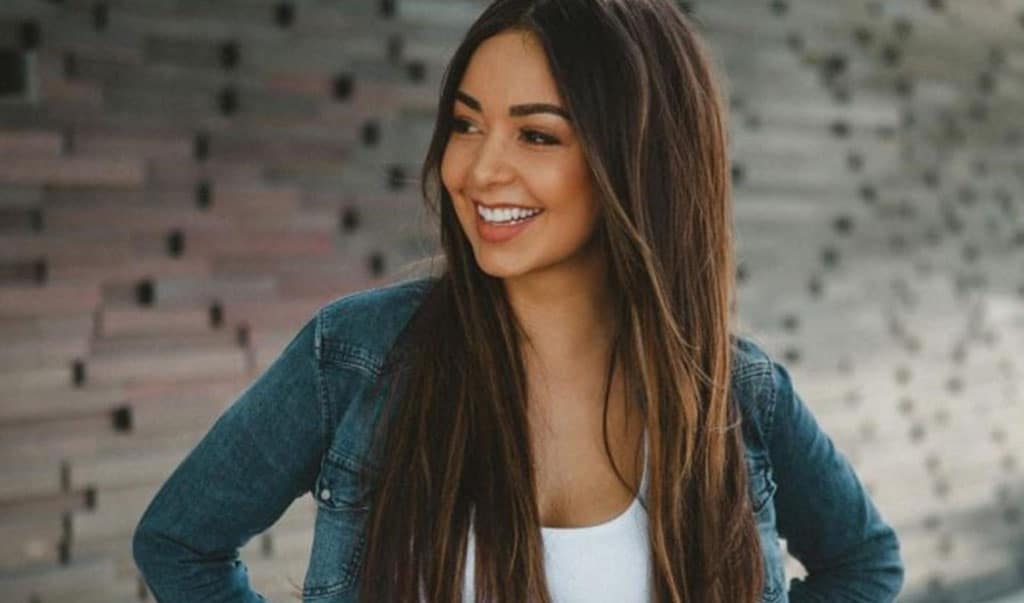 The famous Mexican YouTuber Patricia Caeli Santaolalla Lópe really deserves to be in our list of top sexy Youtubers. It is all thanks to her energetic and charismatic "sexy" personality that CaELiKe has such a massive and dedicated fan base. 
It was back in 2010 when she uploaded her very first YouTube video titled "Mi Primer Videoblog! HAHAHAHOHOHOHIHIHI" — marking the beginning of her journey in the online world. Initially known as CaELiKe, her channel is now entitled Caeli YT.
She has also made appearances in the Nickelodeon series SKIMO, showcasing her versatility and expanding her reach to different audiences. Recognized for her outstanding contributions — CaELiKe was also honored the Favorite YouTuber award at the 2016 Kids' Choice Awards México. It really demonstrated the significant impact she has made on her fans and the industry as a whole.
Now if you are wondering about CaELiKe's personal life, then let us tell you that this sexy social media sensation has been involved with several notable YouTubers, including Alex Wassabi, Wero, Alex Strecci, and Yayo Gutiérrez. 
Frequently Asked Questions
1. Who are some other popular sexy YouTubers as of 2023?
The notable YouTubers, well known for their sexy looks and engaging content in 2023, include:
Syd Wilder (Syd Wilder)
Nicole Guerriero (NicoleGuerriero)
Ari Dugarte Try On (Ariana Dugarte)
Lindsey Stirling (Lindsey Stirling)
Lana Rose (Parisa Beiraghdary)
Amanda Cerny (Amanda Rachelle Cerny)
2. Does physical appearance impact a YouTuber's success?
Physical appearance surely plays a significant role in a YouTuber's success, but it's not the sole determining factor. Indeed, sexy and charming looks can initially attract attention and help in gaining a massive fan following. However, it is ultimately the content, personality, and ability to connect with the audience that leads to long-term success. This is because people watch YouTube for entertainment, education, and inspiration. In the end, viewers always prefer content quality over physical appearance.
How can YouTubers maintain their appearance and confidence?
YouTubers can maintain their appearance and confidence in different ways. Here are some tips you can follow to boost your confidence while enhancing your appearance:
Focus on various regular grooming routines, such as hairstyling, skincare, and makeup
Prioritize a healthy lifestyle, including exercise, balanced nutrition, and adequate sleep
Pay attention to fashion choices and personal style, as both are important for branding
Take time for self-care activities, pursue hobbies, and express yourself more creatively.
Final Words
SSSniperWolf, Alexa Rivera, AzzyLand, Jenna Marbels, ad CaELiKe ranks the top when it comes to sexy YouTubers with exceptional content quality and massive fan following around the world.
Don't forget that their dedication to creating engaging videos and fostering a genuine connection with their audience has played the biggest role in their success and demand.
Millions of YouTubers are working in different niches. Some make videos on fashion; some make on their personal lives. Among thousands of YouTubers, some ranked based on their sexy look. You can read out about the best Sexy YouTubers in the world.