Jenni Rivera was a well-known American singer who unexpectedly died in a plane crash on December 9, 2012. Although she is no more, there's a lot about her life that fans are still interested in unraveling. You may not know, but she separated from her first husband, José Trinidad Marín, because he physically and mentally abused her. What's more shocking is that he sexually assaulted Jenni's sister and his own daughters as well. It's beyond disgusting!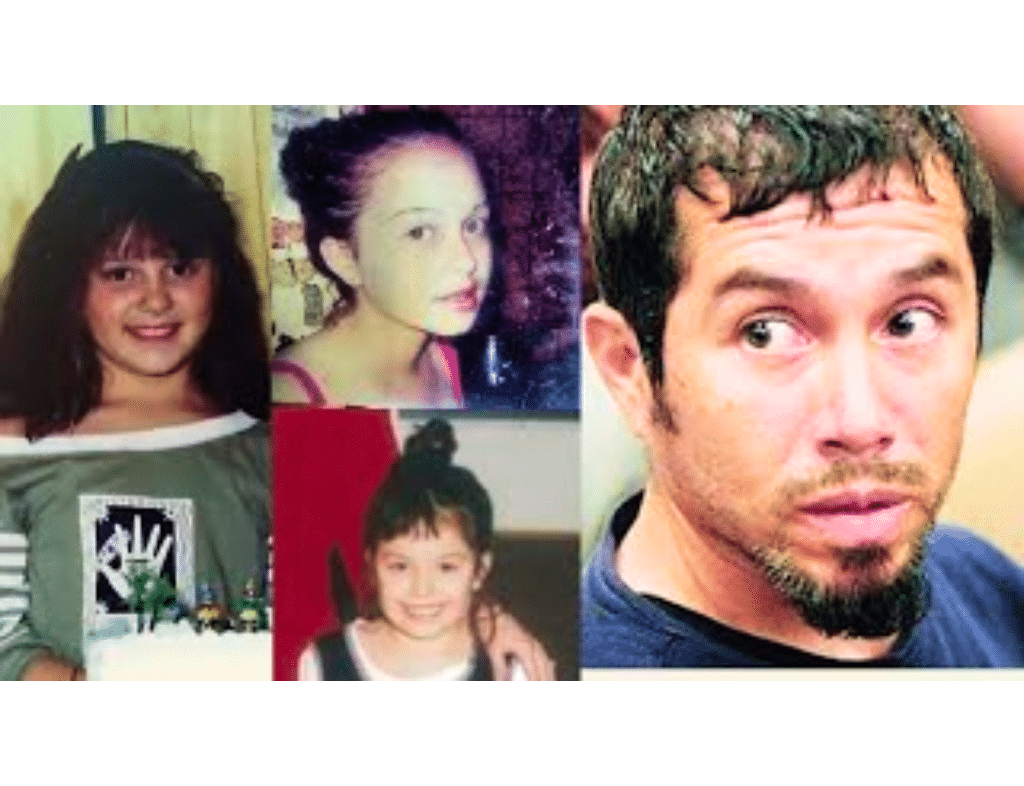 Now, if you'd like to know all about Jenni River's husband Jose Marin, from beginning to end, then stay with us. We'll give you a brief overview of their lives and other marriages as well. 
| | |
| --- | --- |
| Full Name | José Trinidad Marín |
| Nickname | Trino Marin |
| Date of Birth  | 15 February 1964 |
| Hometown  | America |
| Profession  | Former Restaurant Manager  |
| Height | 5 feet 10 inches |
| Spouse | Jenni River (1984-1992) |
| Children  | 3  |
Jose Impregnated Jenni Rivera Before Marriage 
This is surely shocking to know that Jenni River was expecting her first child before tying the knot. Jose Marin got her pregnant while they were dating. Well, we can not judge them for this since they were madly in love. In fact, this might be the reason why the couple decided to get married at such a young age.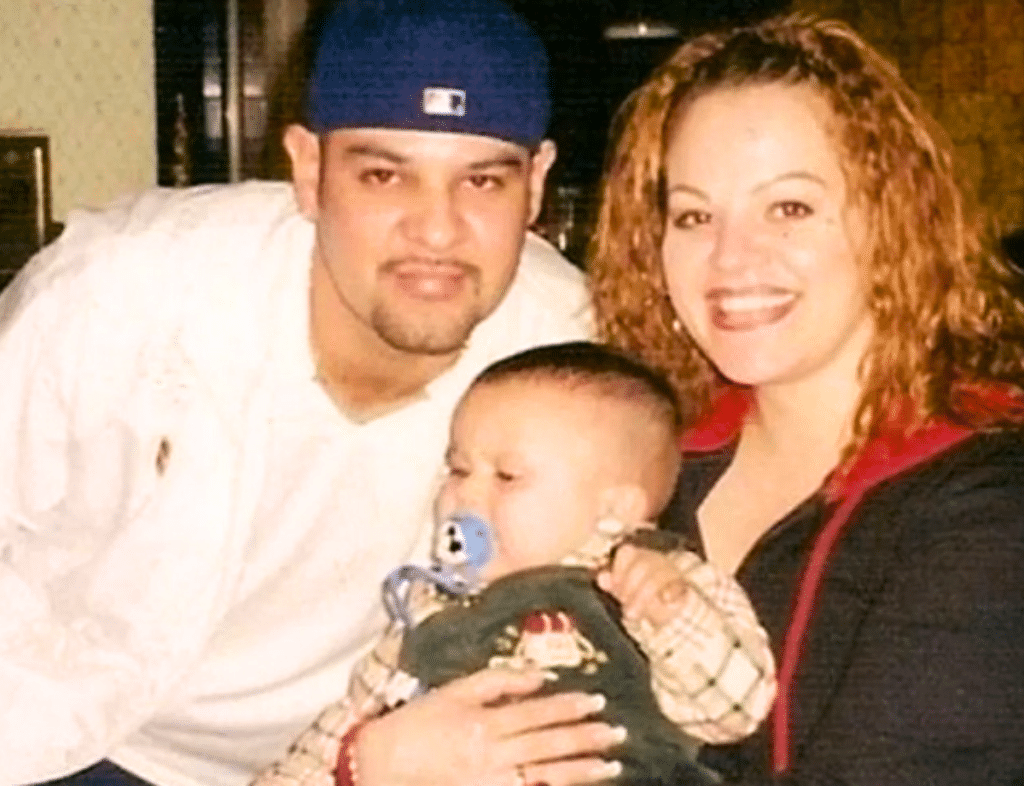 Jose officially accepted Jenni in front of the whole world before their first child was born. It was probably enough for Jenni to believe in Jose Marin's love promises, right? 
Jose Married Jenni When She Was In High School
Jose A.K.A Trino Marin tied the knot with Jenni River, who was only 15 years old at that time. Whereas he was 21 years old at the time of their wedding. It was indeed a love marriage. They both fell in love after regularly meeting at a church in Long Beach, California. 
Of course, Jose was an adult while Jenni was still a teenager when they married. However, there weren't any strict laws or age restrictions for marriage back in 1984. So, nothing could stop them from getting married. 
Jose Trinidad Marin Had 3 Children With Jenni Rivera
Jose Trinidad and Jenni Rivera's first child was none other than today's famous American singer and TV personality " Janney Marín "Chiquis" Rivera." She was born in 1985, right after her parents marriage.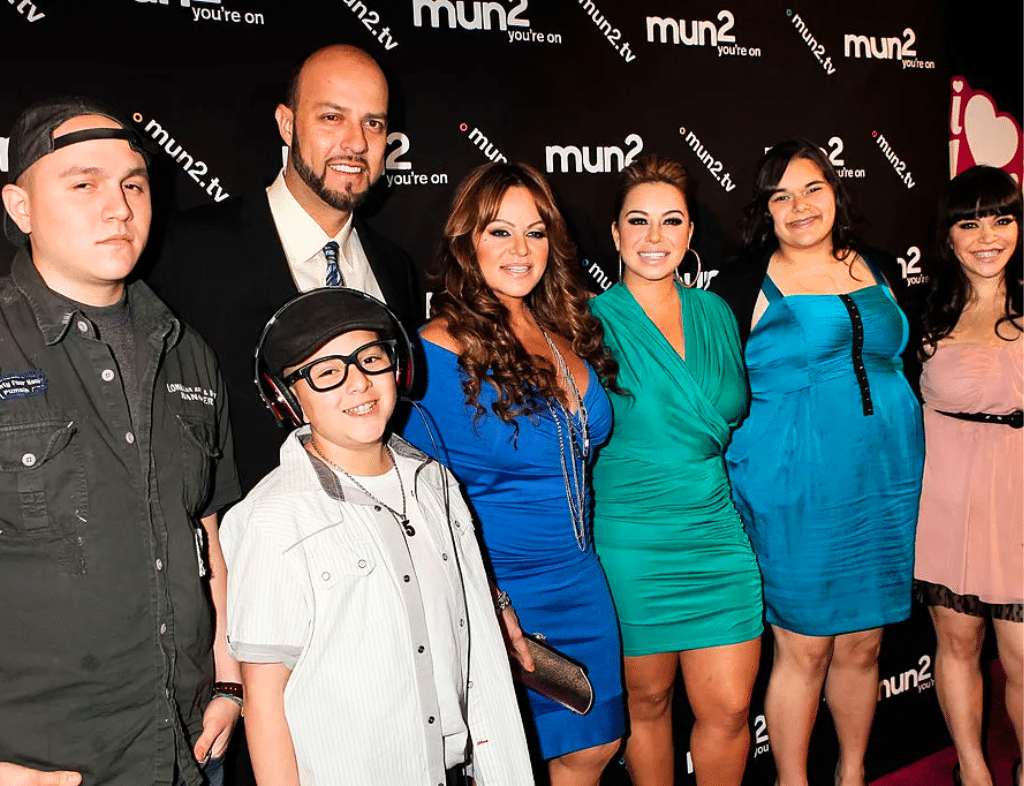 Jenni had two more children with Jose: a daughter named Jacqueline (born 1989) and a son named Michael (born 1991). Their whereabouts are kept hidden from the media due to unknown reasons. This is possible that they purposely chose not to come forth in the spotlight because of the controversies surrounding their parents. 
Jose Marin Physically Assaulted His Wife, Jenni Rivera
It took Jose no time to break the shell of the "happily ever after" and make Jenni's life a living hell. He didn't only physically abuse her but mentally torture her as well. We can not even imagine what Jenni had gone through during the time of their marriage. 
Domestic violence is not acceptable even if you get married for love. This is why Jenni Rivera took the stand for herself and decided to part ways with her abusive husband, Jose Trinidad Marin. Her fans were indeed happy when their toxic marriage ended in 1992. 
Jose Marin Molested His Sister-In-Law and Daughters 
Despite so many years have passed, this is really heartbreaking for me to uncover such a horrible incident. It was back in 1997 when Jenni's younger sister Rosie Rivera came forward and revealed that Jose Marin used to rape her. She also opened up about Jose Marin molesting his own daughter, Chiquis. 
This led Jenni River to file a molestation case against Jose Marin, which unveiled another shocking truth. Physical examination showed that Jose Marin had been sexually assaulting his other daughter, Jacquie as well. 
Jose Trinidad Marin Spent Almost 9 Years as a Fugitive 
There was no way out for Jose Marin after his horrible doings were disclosed to the whole world. He fled in a futile attempt to escape the trial and punishment. It took police 9 years to apprehend him. 
It was April 2006 when the police found his whereabouts and charged him with sexual assault and rape. The case finally closed in 2007 when he was proven guilty and sentenced to 31 years straight in prison. No parole was allowed!
Jose Trinidad Has Been Serving in Prison For 16 Years
It has been 16 years since Jose Trinidad was found guilty and imprisoned for all the unbelievable wrongdoings. He was not allowed parole, so there is no chance that he can get out of prison before completing the sentence. He will remain in prison till 2038. 
Jose Trinidad Marin is 58 years old as of 2023. This means that he will be 75 years old when his sentence is completed. Let's see if he lives for the next 15 years to see that day or not. We all know that he doesn't deserve to be out. 
Frequently Asked Questions
What impact Jose Trinidad Marin had on Jenni's career?
Jenni Rivera's personal life (especially her marriage with Jose Trinidad) had a significant impact on her career. She openly shared her struggles, including her experiences with domestic violence and the challenges she faced as a single mother. This honesty and vulnerability resonated with many fans, making her a relatable and inspirational figure. Indeed, her ability to overcome hardships and her advocacy against domestic violence also added depth to her music. All this ultimately made her performances more powerful and emotionally charged.
Who Jenni River married after divorcing Jose Trinidad?
She married twice after moving on from a toxic marriage with Jose Trinidad. Her second marriage was to Juan López, with whom she had two children. However, this marriage also faced difficulties. She eventually got divorced. Jenni's third and most widely known marriage was to the former Major League Baseball pitcher Esteban Loaiza. They tied knot in 2010, and their relationship received considerable media attention. However, the marriage was unexpectedly short-lived. It was ended in 2012, just a few months before Jenni's tragic death.
Are there any documentaries or biopics about Jenni Rivera's life?
Yes. There have been several documentaries and biopics made about Jenni Rivera's life and career. One notable documentary is "Jenni Rivera: La Diva de la Banda," which provides an intimate look into her life, struggles, and rise to fame. Moreover, a biographical television series called "Mariposa de Barrio" was adapted from Jenni's autobiography. It aired in 2017 and shed light on Jenni's personal and professional life in detail.
Are there any updates on José Trinidad Marín's case or sentence?
No. José Trinidad Marín's case hasn't seen any developments since he was sentenced for 31 years in prison. As he was not allowed "parole", it is clear that he will have to complete the sentence in order to come out of prison. He can not even get a temporary release in any scenario.
Do Jose Trinidad Marin's children talk to him?
No. Nobody is in touch with Jose Marin after since he is imprisoned for sexually assualting and raping his sister-in-law and daughters. One of his daughters, Chiquis whom he assaulted is now a successful singer with world-wide recognition. For sure, she would not prefer to talk her name-sake father.