Jorge Salinas is a well-known Mexican television and film actor. The talented actor is best recognized for his leading roles in telenovelas. On July 27, 1968, he was born in Mexico. He enrolled at Centro de Educación Artística (CEA) in 1990.
After finishing his studies, Jorge got his first opportunity in the telenovela Valeria y Maximiliano. Further, he appeared in the telenovelas El abuelo y yo in 1991, Mágica juventud in 1992, Dos mujeres, un camino in 1993 and María Isabel in 1997.
He joined the main cast of Sexo, pudor y lágrimas in 1999 and the following year; he appeared in the film Amores Perros. He won two TVyNovelas Awards in 2000 and 2009 for Best Lead Actor and the People en Español Award in 2012 for Best Couple with Ana Brenda Contreras.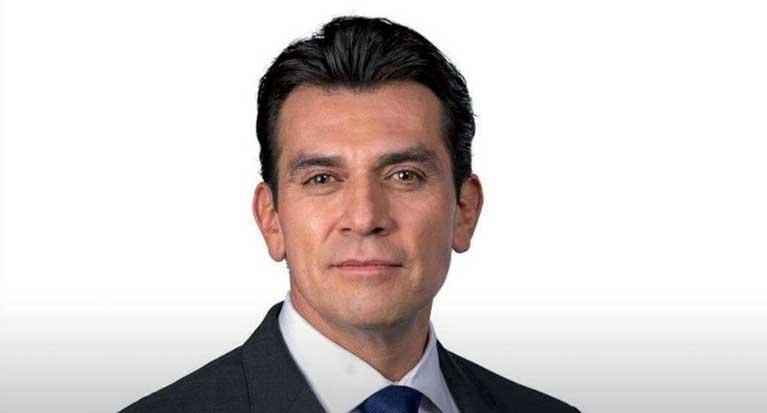 Quick Facts and Body Statistics:
Full name: Jorge Salinas
Date of birth: July 27, 1968
Place of birth: Mexico
Age: 54 years
Horoscope: Leo
Nationality: Mexican
Height: 6 ft 0 inches or 184 cm
Weight: Not available
Occupation: Actor
Net Worth: $5-$8 Million
Spouse/Girlfriend:  Elizabeth Álvarez,
Instagram: @ salinasjorgemx
Twitter: @salinasjorgemx
Further details about Jorge Salinas
The Mexican actor joined the industry after completing his education in 1990. He debuted on television in 1991 and on the big screen in 1992.
Jorge played leading roles in the telenovelas Tres mujeres in 1999, Mi Destino Eres Tú in 2000, Las Vías del Amor in 2002, Mariana de la Noche in 2003 and La esposa virgen in 2005.
In 2008, he was one of the leading characters of the successful telenovela Fuego en la Sangre, where he worked alongside Adela Noriega and Eduardo Yáñez.
He was cast in La que no podia amar as the lead Rogelio Montero Baez in 2011.
The following year, a producer Salvador Mejía Alexandre cast him in the starring role for Qué bonito amor. The film was new version of the Colombian telenovela La Hija del Mariachi.
He starred in the 2014 telenovela Mi corazon es tuyo (My Heart is Yours), which won the best novela of the year.
His other moste notable credits are César Évora (2017) and Un Poquito Tuyo (2019).
His recent work is Mexican telenovela "Te Doy La Vida" as Ernesto Rioja Armida with Eva Cedeno and Jose Ron.
Discussing his personal life, Jorge had a brief relationship with American actress and host Adriana Cataño. The two have a daughter, Gabriella, who was born in September 1995.
Then. Jorge married Fátima Boggio in 1996, and they had twin sons together, Santiago and Jorge Emilio. Jorge and Fatima separated their ways and got divorced in 2009.
Jorge has a daughter from his relationship with Actress Andrea Noli. His daughter name Valentina Salinas Noli who was born on September 9, 2006.,
On October 15, 2011, Jorge married actress Elizabeth Álvarez, whom he met while shooting the telenovela, La Fea Más Bella. Later, they starred in "Fuego En La Sangre".The couple had twins, daughter Máxima and son León and living together.
The Mexcian actor uses Instagram and Twitter, where he gained a considerable number of followers. Jorge Salinas share his picture with family and kids on his Instagram account.